Pelvic Floor Physical Therapy for Runners & Active Adults
Blending Orthopedic & Pelvic Floor Physical Therapy
As a runner, lifter, & mom, Dr. Ashten understands that being active helps you be your best self.
We help moms run, lift barbells, and be active without pain, leaking, or prolapse symptoms.
Moms are strong and resilient. Your rehab should reflect that!
Our Pregnancy & Postpartum Return to Impact Program can get you back to your favorite activities.
Common Pelvic Health Conditions
Injuries or conditions that are directly related to the pelvic floor include:
Incontinence (either urinary or anal)

A strong or frequent urge to urinate

Pelvic organ prolapse

Birth injuries such as perineal tearing, muscular avulsion, tearing and strain.

Pelvic floor muscle tendinopathy

Pudendal neuralgia

Any individual who is pregnant or postpartum (postpartum is not just 12 weeks or 1 year, postpartum is forever!)
Orthopedic injuries where the pelvic floor can play a major role include:
Hip Pain

Low Back Pain

Pelvic Girdle Pain

Diastasis Rectus Abdominis (DRA)

Abdominal and inguinal hernias

Repetitive overuse injuries to the lower limbs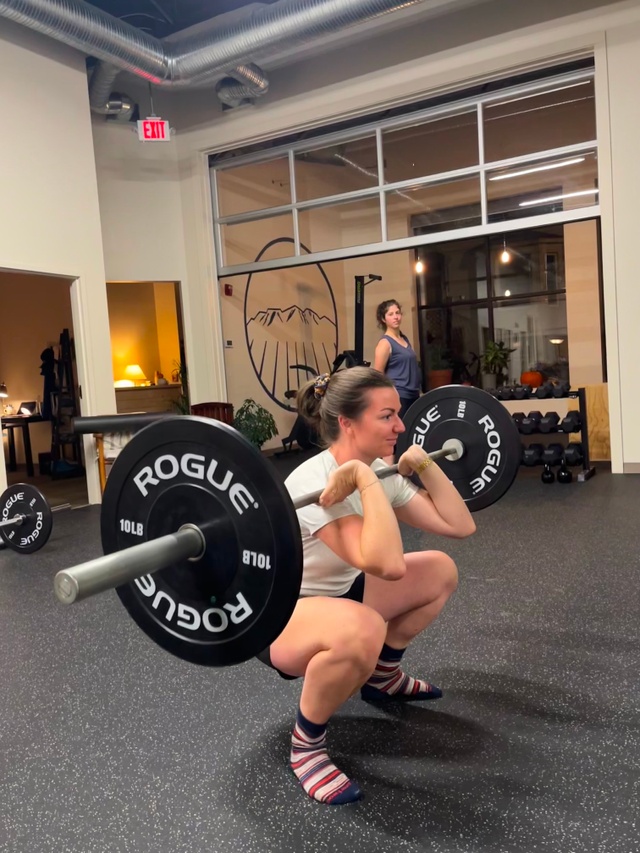 ⭐

⭐

⭐

⭐

⭐
Jess L
"I saw Ashten early on in my pregnancy with a goal to remain physically active and fit but do so in a safe way. She gave me a great prenatal workout plan specific to my goals and needs, and in doing so my fears of "working out the wrong way" washed away. She helped me recognize my areas of strengths and weaknesses as well.
Halfway through my second trimester I started to suffer from severe pain in my left hip and had a terrible limp - Ashten was quick to help me and diagnosed me with pelvic girdle pain (something that can occur during pregnancy). She listened to all of my concerns and gave me exercises to help strengthen my core and lower back which were undergoing many changes due to pregnancy. She even taught me how to properly get in and out of bed and move smarter while accomplishing daily tasks. After a couple of weeks of consistently doing the exercises Ashten gave me, my hip pain went from an 8 to nearly a 2!!
And now, at 32 weeks pregnant I can honestly say I feel the best I have so far and am still very active!
Ashten is more than a physical therapist, she is a true, devoted friend who wants the absolute best for everyone and won't stop until you get there! Thank you, Ashten!"